Brixham Branch
Opened in February 1868, From Churston to Brixham, this little line had the been the personal achievement of local solicitor Richard W.Wolsten. It was opened with a single 14xx class 0-4-2 T and one auto-coach, including the daily 'mixed train' for freight traffic. Until the last couple of years, when a single diesel railcar operated the line with an early morning freight service. This link would have been very useful today with the bustling town a busy fishing port. The line past Kingswear is operated by Dart valley Railway, Past Paignton the line is National Rail.
The bay platform used is today home of a shed to house carriages during the winter when the steam railway is inactive. The line eventually closed in May 1963. the tracks have been lifted with the loop curve out of Churston station into the direction of Brixham being occupied by a house. Some of the original bridges still remain through the village with the original track-bed being overgrown. There is little evidence of the branch line in Brixham.
The Platform- then and now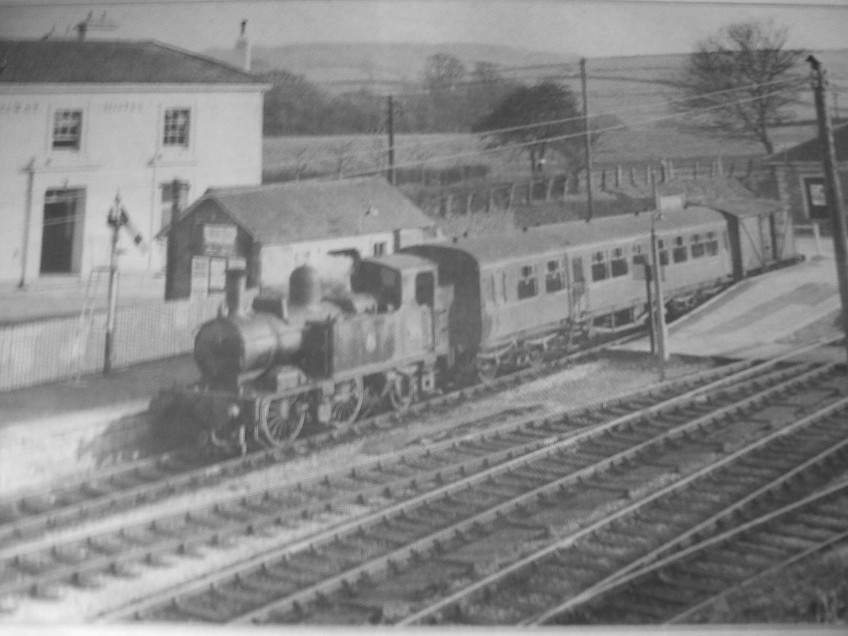 Then: The Brixham Branch Auto train waits in the bay platform at Churston waiting for the arrival of a connecting service before leaving behind 0-4-2T No.1439 in April 1956
Image © Peter Gray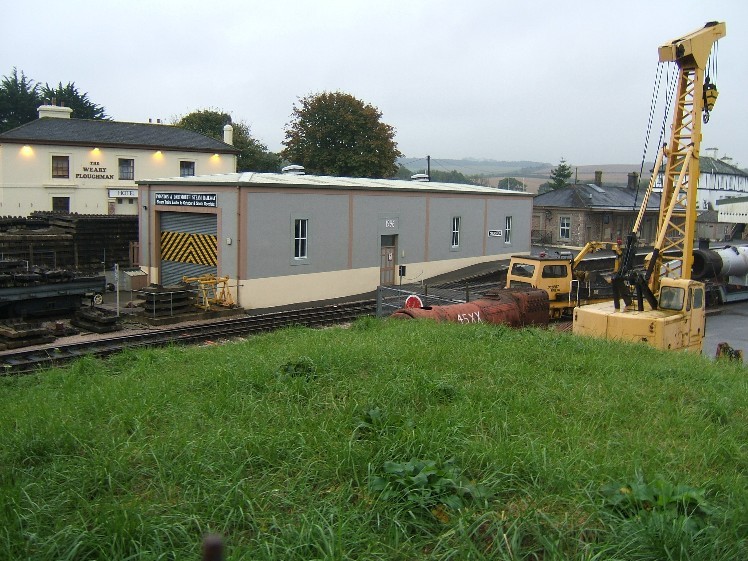 Now: View showing the building built over the bay platform at Churston.
Where was the Brixham Branch?