BVE Routes
News: 26/03/06
The author of the fantastic Northern Heights and Mill East branch on the Northern Line has allowed us to Host them here. Thanks to Richard Helliwell for this. To find more of his fantastic routes visit BVE Routes & Trains.
Downloads:
Mill Hill East Branch (Non-fictional)
Northern Heights (Semi Fictional)
BVE (Boso View Express) is a freeware cab simulator. This allows you to drive a train from the perspective of a driver. Many different routes are available aswell as many different trains. The graphics are excellent although one problem is that you need quite high specs to run some of the more demanding BVE 4 routes. There are two different versions of BVE available. BVE 2 is the older version and is less realistic although runs on older systems. BVE4 is the newer version and has lots of new features. BVE can simulate safety systems such as AWS and TPWS.
Help on how to install the program can be found here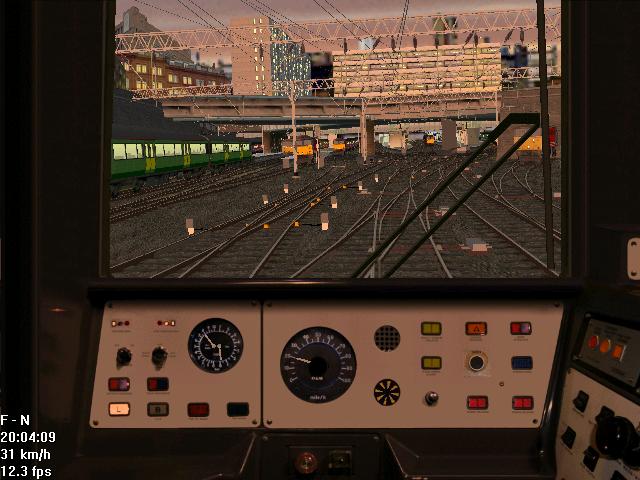 Birmingham New Street station as seen in Birmingham Cross City South
Paignton Railway Centre Recommends :
Northern Line BVE4
Birmingham Cross City South BVE4
Maybank BVE4
East London Line BVE4
Piccadilly Line BVE4
Clarendon BVE4
Richwell Network BVE4
Bakerloo Line BVE4
New Releases to look forward to...